Introducing Graphite, high-performance linear LED system for outdoor lighting of surfaces. Graphite is plug and play with a small form factor and rugged design that produces multiple beams from 10º-120º.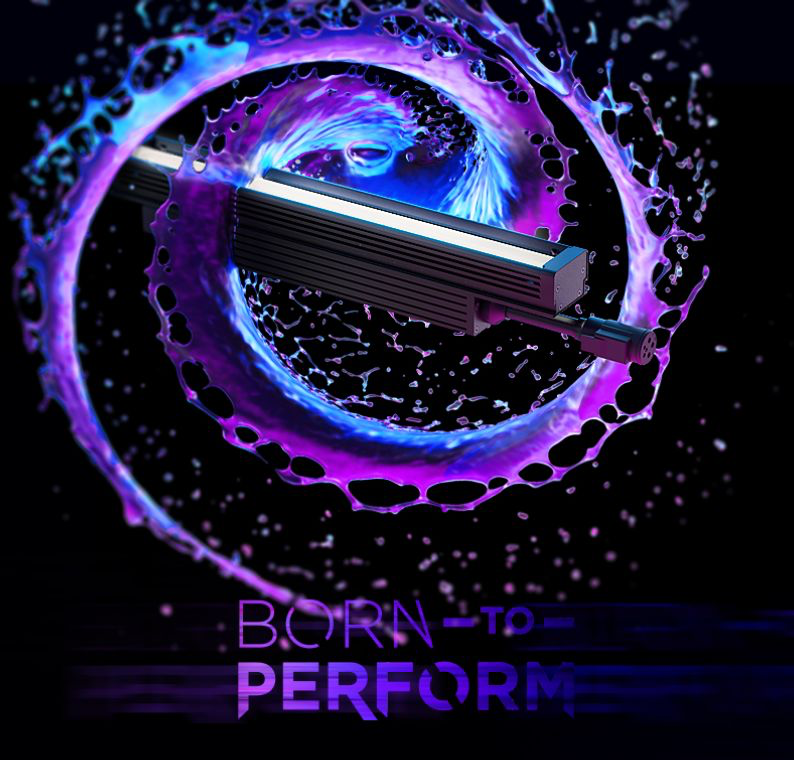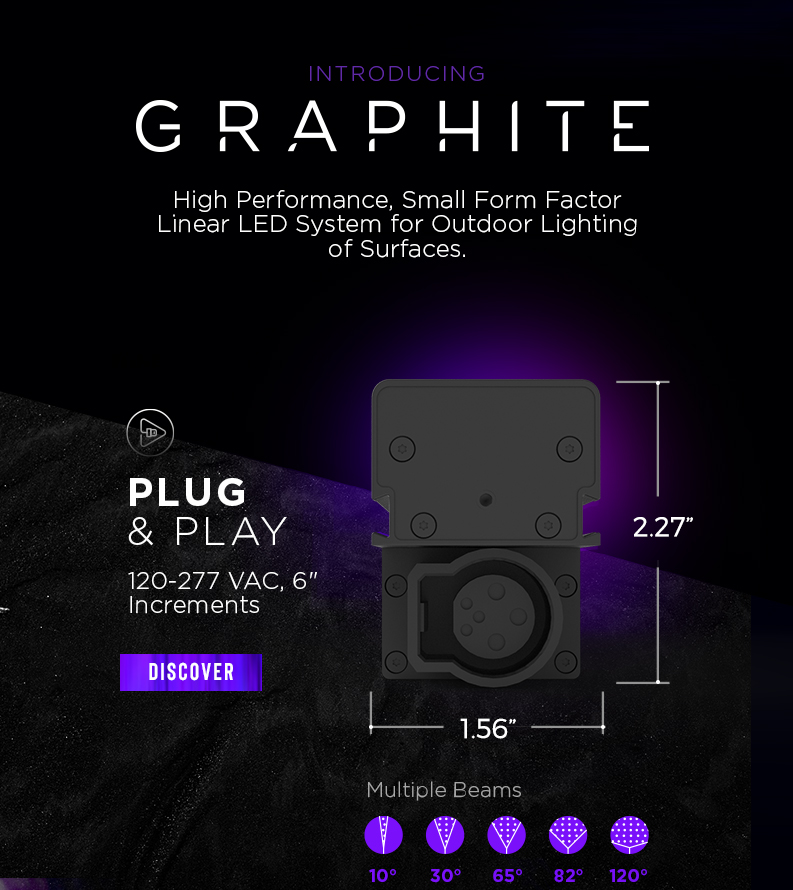 FEATURES & BENEFITS
ACTIVE THERMAL MANAGEMENT Protects electronics against damage from extreme heat
RUGGED DESIGN
Aircraft grade aluminum construction with milspec anodized finish
IP66 DESIGN Outdoor rated
PLUG & PLAY
120-277 VAC, 6″ Increments
PROGRAMMABLE OUTPUTS Up to 1,100 lm/ft
Performance Products Use World-Class LEDs
Our long-term partnerships with the world's leading LED manufacturers mean we only use LEDs of the highest quality and performance.
High Quality Starts with Engineered Products
With a passion for quality and perfection, we engineer our products in-house to the last detail, including our LED printed circuit boards (PCBs), electronic drivers, software, mechanical housings, and optics. Starting with great LEDs is important, however how LEDs are managed in a system makes all the difference.
Customization
Being both the designer and manufacturer of our products means flexibility for our customers.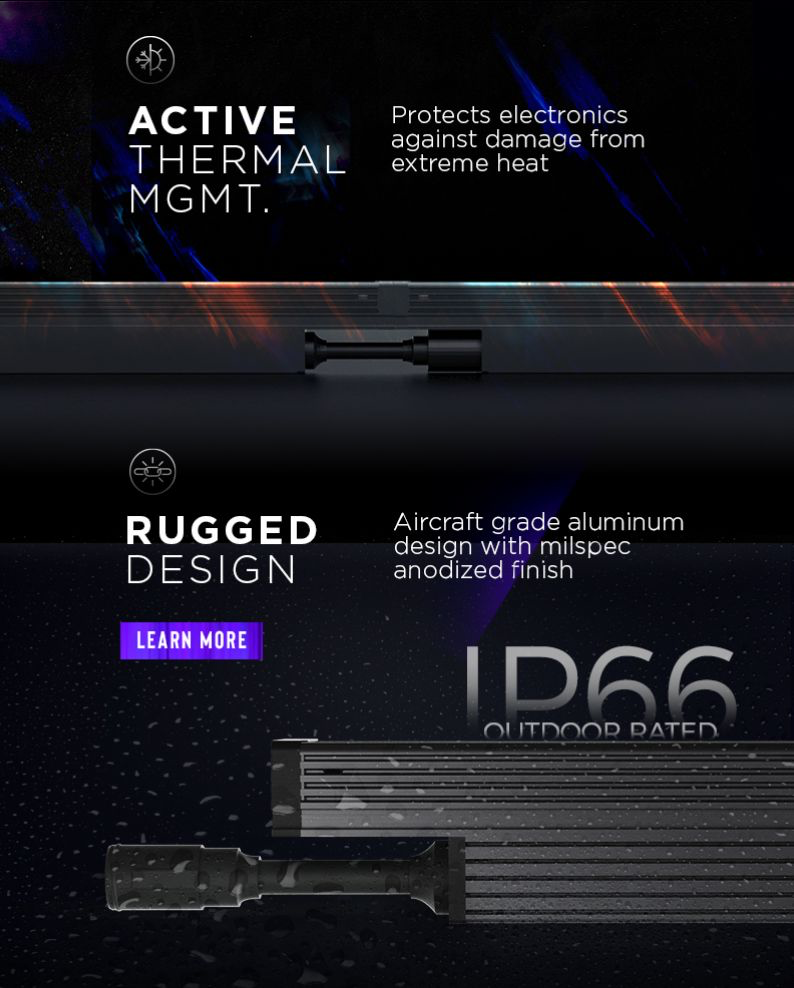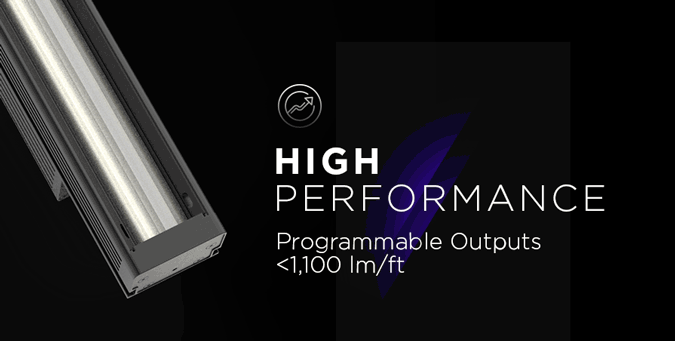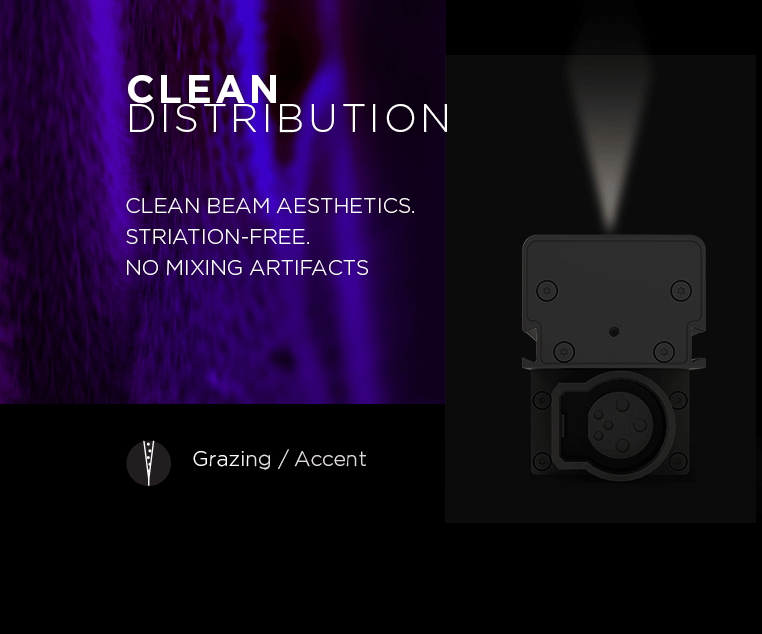 Manufacturing LED Light Engines in-house has its Benefits:
Highest Quality
Made-in-the-USA quality with fully automated inspection systems.
Color Consistency
With i2Sync™, expect consistent white light, every time.
Speed
In-house manufacturing means quick turnaround, even for special configurations.
Availability
By not relying on 3rd party LED boards, we aren't subject to color mismatch or surprise obsolescence.
Flexibility
We offer more color temperatures, LED colors, and customizable features than any other LED fixture manufacturer.
Visit i2Systems for more information »
Spec Sheets