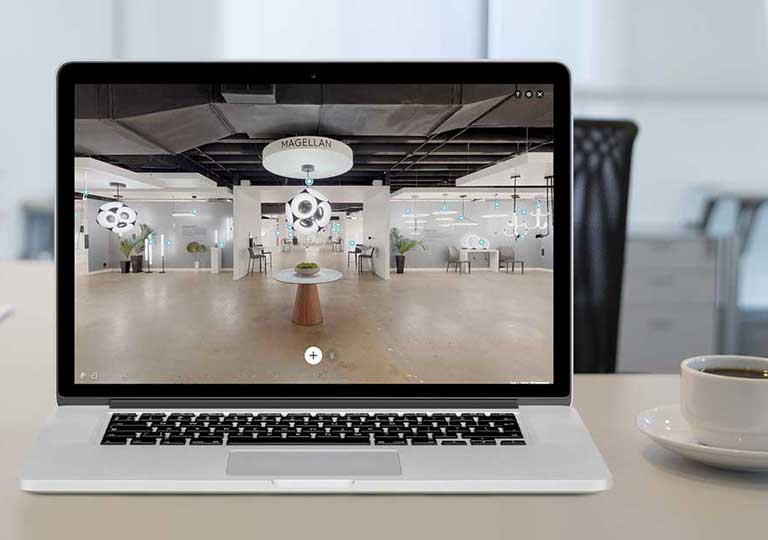 You can now tour the stunning Kuzco showroom from the convenience of your own workplace or home office. With travel restrictions in place, and the ability to see products in person limited, Kuzco has taken the innovative approach of providing a fully immersive, 360° virtual tour of their showroom in 3D space.
Known for their integration of advanced lighting technology with beautiful, minimalist forms, you can visit their virtual showroom to explore their extensive collection of refined design sensibility. This includes the award-winning Magellan, recipient of the "2020 Red Dot: Best of the Best" and "Lightfair's Most innovative Product of the Year" awards.
Visit the Kuzco Virtual Showroom here »
Kuzco warehouses and distribution centers remain open and fully functioning and their team is there to support you in any way possible. All office staff are fully operating form there homes and will continue supporting customers.