As apertures continue to shrink, glare become more of an issue and the Finelite Spread Optic helps address it by delivering glare-free illumination for maximum visual comfort and even task uniformity.
This architectural LED collection delivers uniform and continuous illumination with a clean 4-inch-wide linear aesthetic. Now with Tailored Lighting as well as Indirect Widespread and Asymmetric options, along with a variety of downlight options and curved sections, the design flexibility of these lines of light makes what is custom for some manufacturers, standard for Finelite. This affordable collection is just one in Finelite's portfolio of energy efficient, sustainably and domestically manufactured LED luminaires.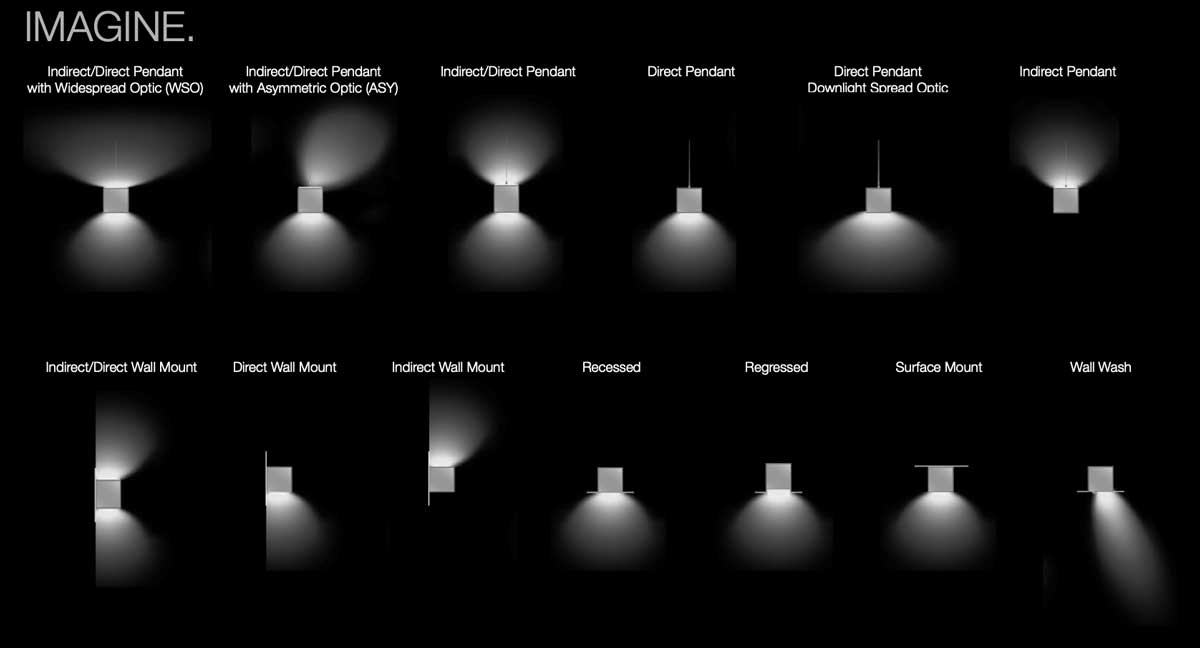 Tailored Output
Optimize light levels to accommodate code requirements and architectural design elements.
Tailored Controls
Enhanced application control with integrated sensors, dimming, and tunable white offerings.
Tailored Lengths
Ultimate design flexibility with perfectly sized luminaires to your exact needs.
Tailored Angles
Integrate into the architecture with precision mitered angles and/or curved radii.
Tailored Color
Tune white light options for the needs and desires of people and space.
Performance
Delivering up to 120 lumens per watt using our mid-powered LED strategy to provide an L90 to 100K+ hrs and L70 to 200+K hrs.
On-GridTM Mounting
On-Grid mounting for luminaires in standard lengths makes installation quick and easy.
NEW Downlight Spread Optic
Downlight Spread Optic offers a flush lens aesthetic, while providing wider light distribution.
Downlight Aesthetic Options
Maximize visual appeal and support glare control with White Cross Blade Baffle, Hollowed Ellipse Louver, Hex Louver downlight options
Curved Sections
Curved sections add design flexibility to the HP-4 product family. Available in 2', 3', & 4' diameters and 45°, 90°, & 180° angles. Join with HP-4 linear to create a multitude of shapes
and configurations.
Accent Light Option
HP-4 can now be specified with LED MR16 lamps (by others) for additional accent lighting.
NEW Declare 2.0
This product is enrolled in the International Living Future Institute (ILFI) Declare 2.0 Program and is third-party verified.